Events &
Packages Research
The Castle of San Zeno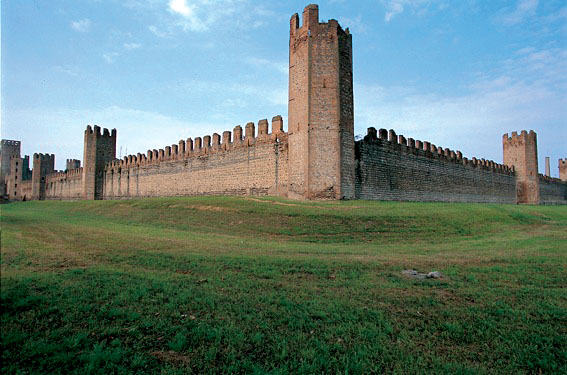 The castle of San Zeno is found in the municipality of Montagnana, at the entrance of the city walls arriving from Padua. For those who travel along the main road no. 10 from Monselice towards Mantua, the Castle emerges as a convoluted structure providing protection to the entrance gates of the walled city.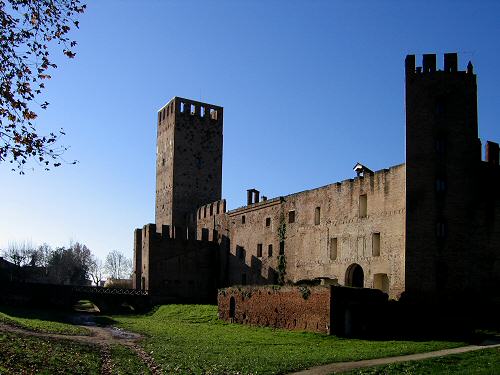 The actual square tower is deemed to have been built in the year 1242 by Ezzelino Da Romano over a previous bulwark, destroyed by fire. However as early as the year 996 there previously existed a castle, fortified with building works and wooden palings (traces of its foundations are still in the vallum). This is also confirmed in the tales by Giustinian.
The Castle of San Zeno is formed by the integration of several buildings: a passageway; a huge building with an internal courtyard and two angular towers; the main part on the south (Venetian style) and the imposing Mastio built by Ezzelino. It is connected to the 14th century walls built by the da Carrara family with two tracts of brick wall, originally shorter than the other walls. The northern building with the angular towers is the oldest and through this a passage opens up with two doorways that once had portcullis.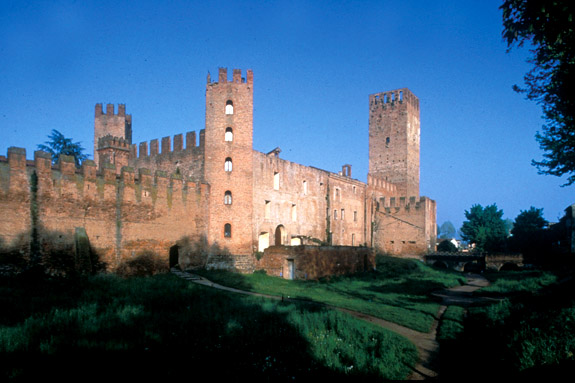 The tower of Ezzelino (approx. 38 metres high) was banked up many times and the interior had seven floors corresponding to the offset walls. It was covered with a pyramid-shaped roof with four slopes and a turret on the summit as a look-out and for signalling. The two drawbridges that connected the castle to the moat bridges worked as counterbalances with their fulcrum on beams held up by stone brackets. The raised footbridges were operated using winches (one original pulley is still visible).